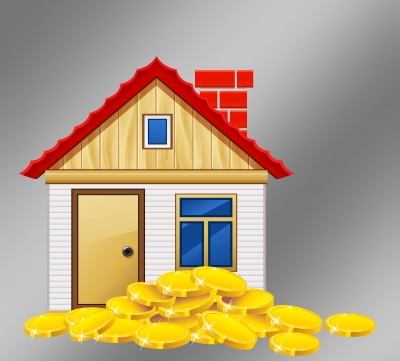 How Natural Stone Adds Equity to Your Home
When you are considering upgrades to your home, your strategy should include what fits your taste and style but also what could add value to your home should you decide to sell it in the future. When spending money on upgrades, it makes sense to do the things that add the most equity to your home so you get the most bang for your buck. One of these value-added upgrades is natural stone throughout your home.
Where Natural Stone Can Add Value
According to sites like BankRate.com, natural stone can add value to some of the most important rooms in the house that are often the deciding factors on whether a house sells or not at the price point requested.
The top two areas where equity can be added are the kitchen and bathroom, which also happen to be where natural stone is most often added, including natural stone countertops, natural stone backsplashes, natural stone showers and bathtub surrounds, and natural stone vanities as well as flooring in both rooms.
Why StonePly Residential Stone Panels Add Valuable
Our natural stone panels add value to a home in many ways:
It's beautiful: Most people like the look of natural materials like marble and granite over composites and ceramic tile. This is because it reminds them of their natural environment and often provides a soothing feel that is so important in a home. Natural stone also offers an extensive range of color and pattern choices that enhance the look and feel of different rooms, complementing other natural or manmade materials.
It's durable: Natural stone, when well cared for, tends to last a lot longer than other materials. Our natural stone panels are comprised of both natural stone and a strong backing that provides greater strength and durability, especially for those areas that get used more frequently. By sealing these authentic stone panels, countertops, floors, and showers can look practically brand new for years to come.
It's low maintenance: Typically, natural stone products just need to be regularly wiped down, cleaned with natural stone cleaner regularly, and resealed once a year. Taking it one step further, our natural stone panels provide a way to include natural stone without grout lines, which means even less cleaning and maintenance.
With natural stone, it is that old adage that "you get what you pay for," so you pay a bit more than other products but you get so much in return in terms of current enjoyment and future equity. Not to mention, when a buyer is looking at multiple homes and sees yours has these upgrades, they will be more likely to choose yours over the competition.
Just remember to select a natural stone that complements your existing architectural style and décor.
Free Estimates for Natural Stone Products
From natural stone countertops and backsplashes to vanities and showers, StonePly Residential has what you need to add the upgrades to your home that build in equity. Contact the StonePly Residential team at 903-259-6478 or via email at [email protected].  You can also opt to fill in our contact form: https://www.stoneply.com/en/contact-us/.
Source: http://www.bankrate.com/brm/news/real-estate/BuyerGuide2004/increase-resale1.asp